e midwife at Descending Dove Nurse-Midwifery Inc.

Jyl Krentz, MN, ARNP, CNM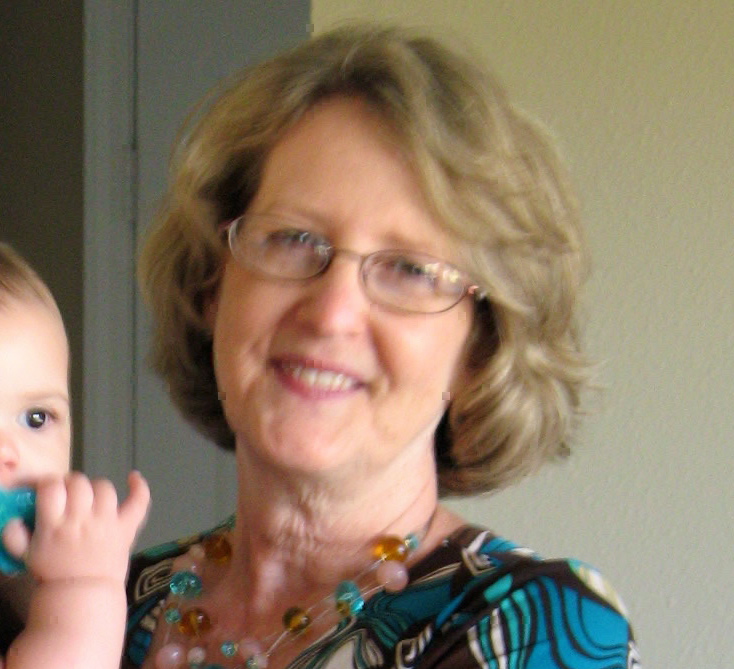 Jyl obtained her CNM at Emory University and has been practicing midwifery for 22 years. She loves it! She has presided at over 1200 births including the home births of two of her 5 beautiful grandchildren. She believes that Home is the ideal place to give birth, giving a woman much more control of her surroundings and body, and the events of her birth,while maintaining safety and non-intervention in the normal process! . Homebirth has been proven to be as safe as hospital birth for low risk women. Even some factors defined as "high risk" may not preclude you having a homebirth. Care is indiviualized.

Jyl has extensive experience in multiple settings including home, high tech hospitals ,tiny rural clinics, inner city practices and literally a small hut with a dirt floor on a mission trip to Vietnam.She has been helping homebirth families on the Treasure Coast for 8 years now. Experience matters! She has lots of tricks of the trade available to help you have the best pregnancy and birth possible.

As a certified nurse midwife, she has additional training in ongoing care of healthy women, as well as prescriptive privileges in Florida, and can help you with your non-pregnant health needs. Her leaning is toward natural methods of healing , growing your baby and trusting your body,however, if you need more mainstream guidance, that is also available. She is flexible to care for you the way you most need.

We have several skilled assistants to help in the office and at your home birth.
These are some of the services that our practice offers:
Total Prenatal, Labor, Delivery and Postpartum Care. No need to go to other doctors during your pregnancy.




Waterbirth




Initial newborn care




Childbirth Education




Nutritional counseling




Annual GYN care (complete physical, breast exam, PAP)




Contraception counseling and prescription, IUD insertion, Diaphragm fitting




Treatment of minor illness not related to pregnancy




Descending Dove Nurse Midwifery is

not contracted with any insurance company. Insurance companies have over

the past few years been slower to pay and allowing less for

payment of claims.,so unfortunately we can no longer accept insurance benefits as our payment.

As the Affordable Care Act is being implemented, many families are finding that their deductible is higher than my entire fee.

However we extend the courtesy of assisting our clients in filing a claim after the birth for reimbursement to you of your available benefit..

This "client-pay with a courtesy claim filed" approach,

ensures our midwives are paid for the outstanding and personalized care you will receive, and helps you make use of your insurance coverage.

We will be happy to verify coverage and estimate benefits for your information.

We collect our fee in full before your birth, and insurance benefit pays you back after your baby is born.






Depending on what you need, the total fee is between 5000 and 5400. considering ultrasound and birth kit costs




Codes recognized by insurance do not acknowledge the vastly increased amount of care and time you receive with homebirth care. Yet our total cost is far less than a hospital birth! Most insurance plans, HMO's, PPO's, will pay toward a homebirth. FL state law requires that most insurance companies pay at least some for midwifery care, unless it is a self funded plan.

We recommend you obtain a gap exception for in-network reimbursement (this means your plan will pay at in-network rather than out of network levels.)We can guide you in how to go about this. We will work with your insurance company to maximize their payment,

Having a homebirth is economical as well as empowering!




Self-pay clients welcome! We will set up a payment plan with you.
Don't let finances stop you from having the birth of your design. Creative plans, barter and individualized assistance available!






Office Hours:Mondays 4pm-8pm, Tuesdays 10am-8pm. Office closed for sabbatical from early May 2015.




Our meetings are private and comfortable. Appointments are relaxed and not rushed! Your family and children are welcome at all your prenatal visits. We do our best to address all your questions and concerns and help you have the healthiest pregnancy possible and prepare for an optimal birth of your design.
For your homebirth we stay with you for all of active labor, and for at least 2 hours after the baby is born-We do the initial newborn exam and care, then leave you tucked up in bed with your new treasure -clean, comfortable and ready for your well deserved rest! And then we come back the next day to check on you all again!
What is the Midwifery model of care?
Focused on You
The midwifery model of care makes the woman and her life the central focus of prenatal care. A large part of the midwife's attentions is centered on the woman as a unique person, in the context of her family and life. We are interested in your expectations and experience of your pregnancy, your desires,decisions and actions, and the effect of these on your pregnancy, labor and delivery, post partum recovery and breastfeeding. We strive to help you make your own"sacred space" for becoming a mother and a family!



In-Network Exception guidelines
Please note: Many insurance companies are able to grant in-network exceptions or "network gaps" on the basis of network insufficiency. If so, this means they will pay for your midwife at the in-network rate and not the out-of network rate. This also means your deductible and co-insurance amounts are (typically) lower.
They will only authorize this if they can see that there are no contracted home birth/birth center birth providers in your area (which is often the case).
You may verify your insurance benefits with our billing company
expressclaims.org on their website there is a button that will start the process. It may be that you will benefit from an in-network gap exception.
If you, as the member, are willing to initiate this process, we are willing to provide information to the insurance company that they request from the provider's office, such as codes that will be billed, pre-determination letters, etc. We encourage you to make this phone call – it could cause your insurance reimbursement to be quite a bit higher. Most of the time the insurer will not talk with us about an exception- the request must come from you.
Please collect the information below as you call your insurance company. Documenting your phone call is VERY
important.
My Midwife's Name: Jylynn Krentz CNM, ARNP
Descending Dove Nurse-Midwifery Inc. Tax ID given on request
My Name:____________________________________
My phone #:___________________________
Name of insurance company:____________________________________________________________
Phone number I called for the exception: ___________________________________________________
Date I called my insurance company:__________________________________Time:________________
Insurance Rep's Name:_________________________________________________________________
"I would like to request an in-network exception based on the fact that there are no contracted
home birth midwives within a 30-mile radius of my home."
(They will check on their computer for any contracted midwives in your area. They will probably find at
least a few hospital-based CNMs – Certified Nurse Midwives – and will tell you they cannot offer you an
exception. Your response to this is:)
"Yes, but these are all midwives who deliver in the hospital. I want a home birth and these midwives do not offer home birth. My midwife Jylynn Krentz does. Florida statues require that insurance pay for the services of midwives.
Please put in a request for an in-network exception."
Work with them on this, you may even need to call a few of these other midwives, verifying that they do not offer home birth/birth center birth. They should give you a pending # or auth # before you hang up. It usually takes a few days to process an exception. If you have any questions about this process, please
feel free to call. It is very well worth the extra effort involved!
Dates of exception should be from your initial visit (if possible) to 8 weeks AFTER your due date.
Be sure newborn care is covered by this exception!
Authorization # or pending #:_____________________________________________________________
you must get a number!!! and request that they confirm it in writing.
Comments:__________________________________________________________________________
____________________________________________________________________________________